Select your pictures
Similar to our calendar picture selector, with our prints you can already choose the size by clicking on the button on top and then clicking on the picture. Select the next size and choose your next pictures. Don't worry if you make a mistake here - you can always change the size again later within the editor 😉
Add Frames
To add our awesome designer frames just click on the picture and then on the blue button on the bottom called "Frame Style & Color". Now you can choose between frames and even colors.
Add Text
Once you're already in the detailed preview you can also add some text under your pictures. The frames will automatically adjust and make some space at the bottom 😌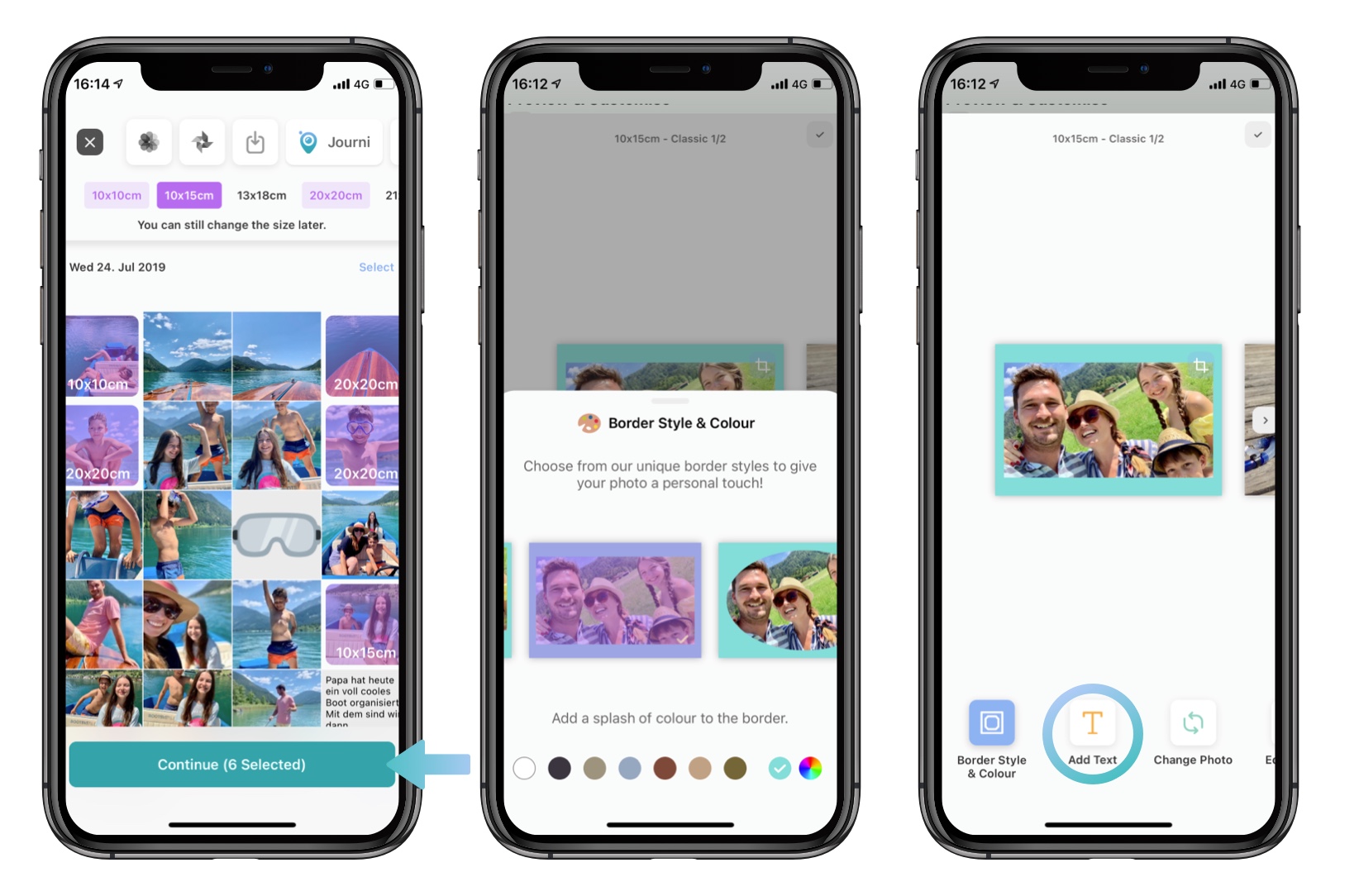 Replace a picture
Not so sure about this particular photo anymore? You can simply exchange it and choose a better one. 😇 Click on the button "Change Photo" and select a better one.
Crop/Rotate picture
If you're not happy with the cropping of your photo, here's the place to change it. Our algorithm also automatically detects the orientation of your photo according to its metadata. In case that is wrong, you can also rotate your picture here.