Add photos
Click on a page to get more edit options
Click the + button to add new elements
Click on "Add Photos"
Now you can choose from different sources -> local Gallery, Google Fotos, Journi Blog. There is also the option to get pictures from Family & Friends (share a link to your friends where they can upload photos) and to select elements from a draft or past order in Drafts & Orders
Once you select the pictures and click "Continue" you'll be asked if you want to insert the pictures "here" or "chronologically"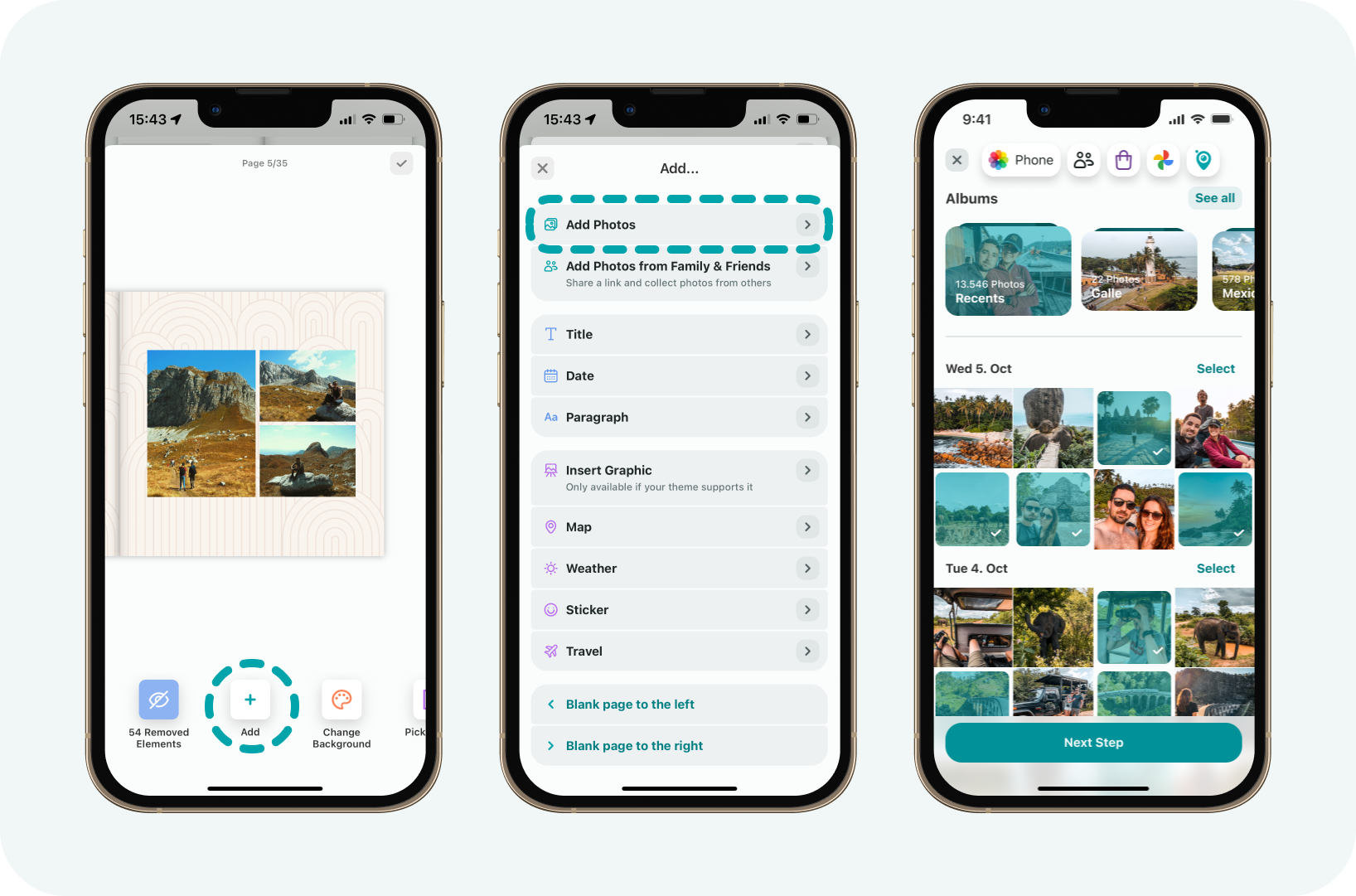 Pictures inserted with the option "here" won't get automatic dates or maps!
Remove photos/elements
Click on the element (or multiple elements, also across pages) until it's blue
Now click the "Remove" button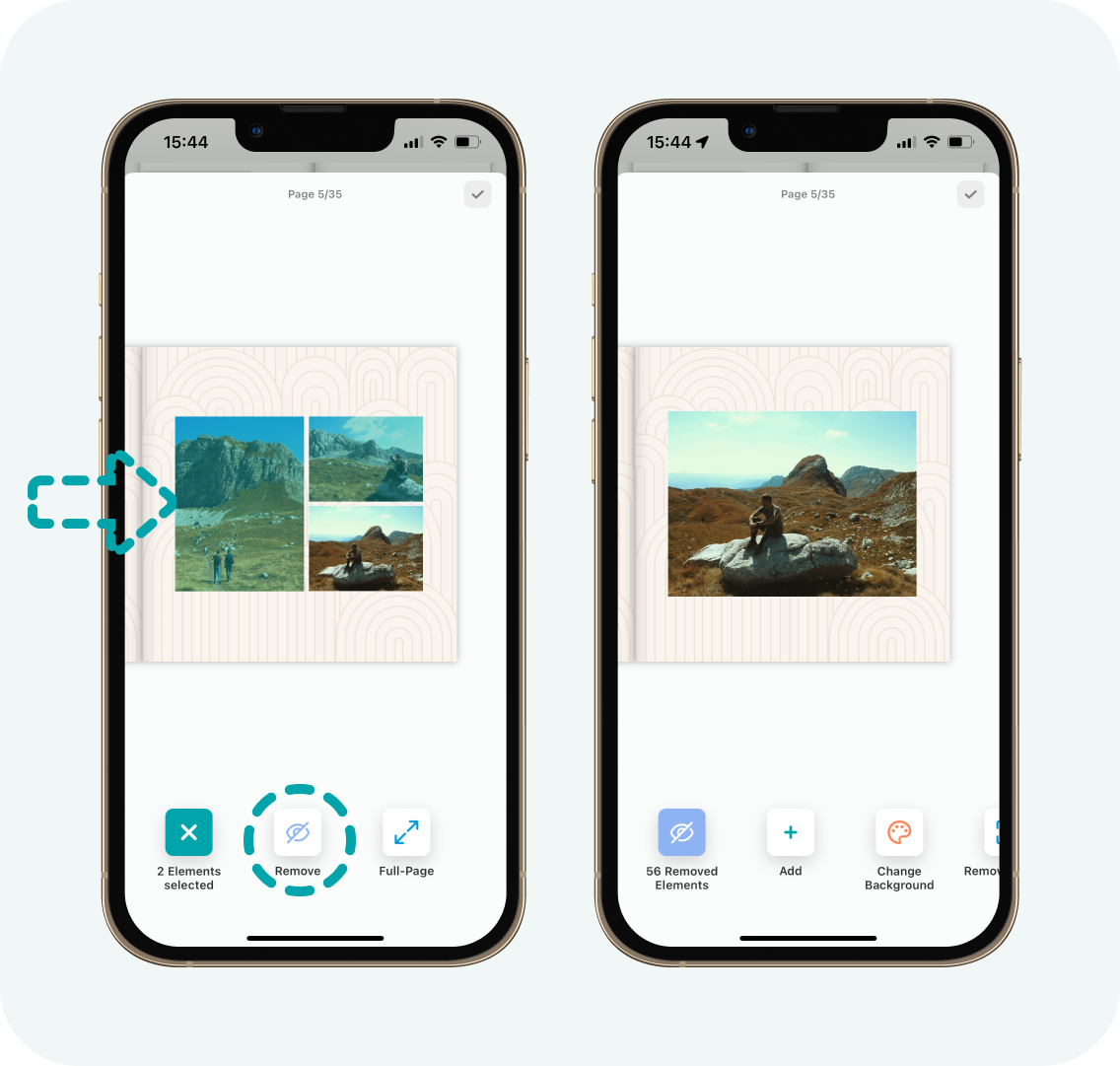 Don't worry, we never actually delete the elements from the draft you're working on and you can add them again later on.