Here we want to give you the info you need on how to manage your PLUS Membership. 🙌🏻

In your profile, you can see whether or not you are a PLUS member. If you click on the Basic Badge, you will get to the subscription info screen. There you will be able to buy PLUS or see details of the plan you are already in.

Selecting "Upgrade to PLUS" will lead you to the PLUS page and clicking "More PLUS features" will lead you to the detail page where you will find all the features which are included in the membership. 😍
Ways to get PLUS:
Click on the badge in your profile, then select the plan you want to purchase
In the profile settings, click on "Upgrade to

PLUS

"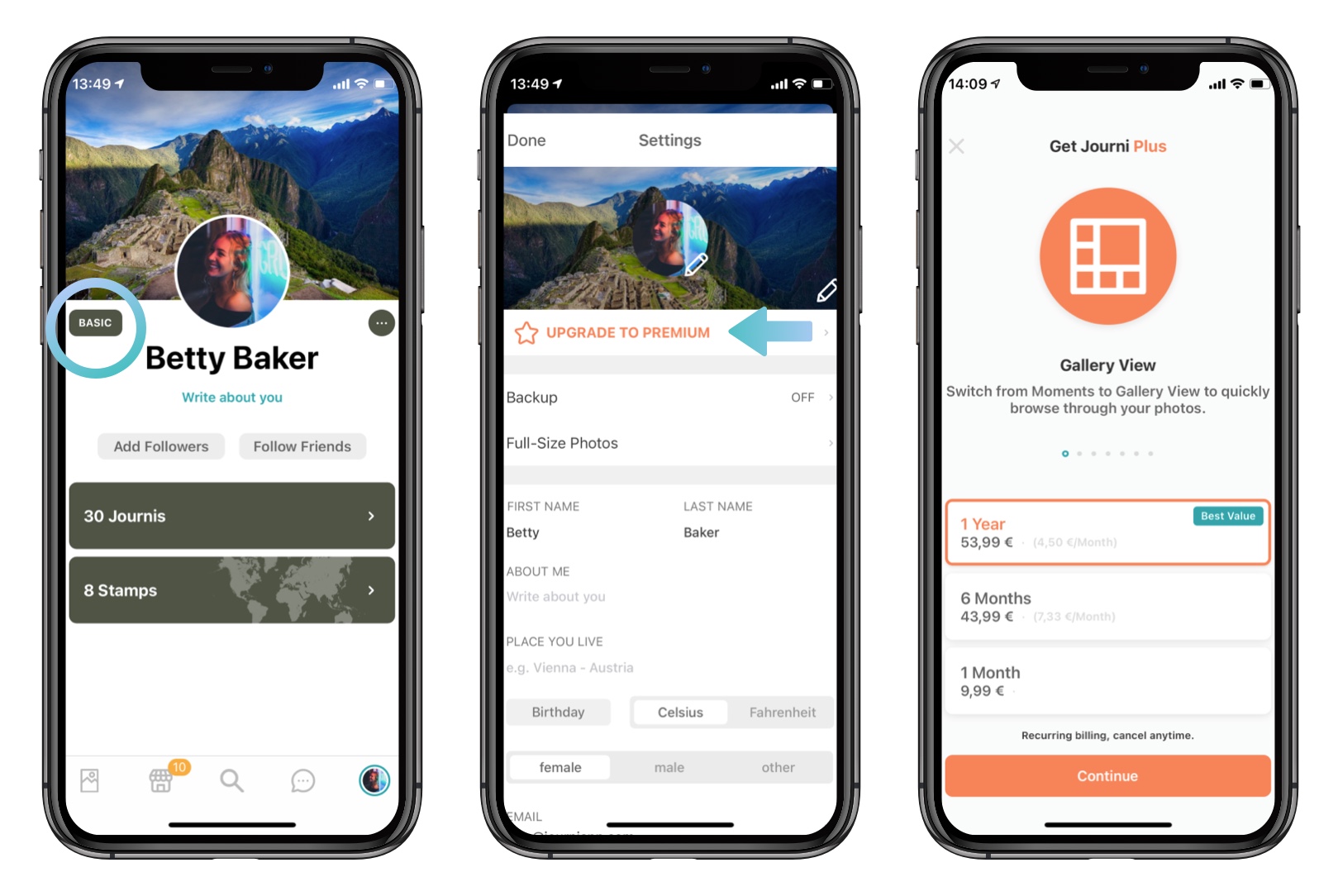 Pricing in other countries may vary and actual charges may be converted to local currency. Should you choose to subscribe to a Journi PLUS Membership, the purchase will be charged to your iTunes/Google Play account. Your subscription will be renewed automatically at the end of each term unless canceled 24 hours prior to the end of the subscription period. You can manage, upgrade, downgrade and cancel it in Account Settings on iTunes/Google Play.
What happens to my Journis after my membership ends?
It's really simple: all your Journis, pictures, notes, and stickers are saved on Journi and will stay the same.
The only difference is that you cannot use the PLUS features on new Journis anymore, but your old Journis will stay exactly as they are. We keep your full-sized photos for at least 30 days, after that we are allowed to reduce your full-size photos to 2MP in order to reduce storage costs.