Back up your Journi to different cloud services like Dropbox and Google Drive.
On your profile, go to the settings
Click on "Backup"
Log into your Cloud Service account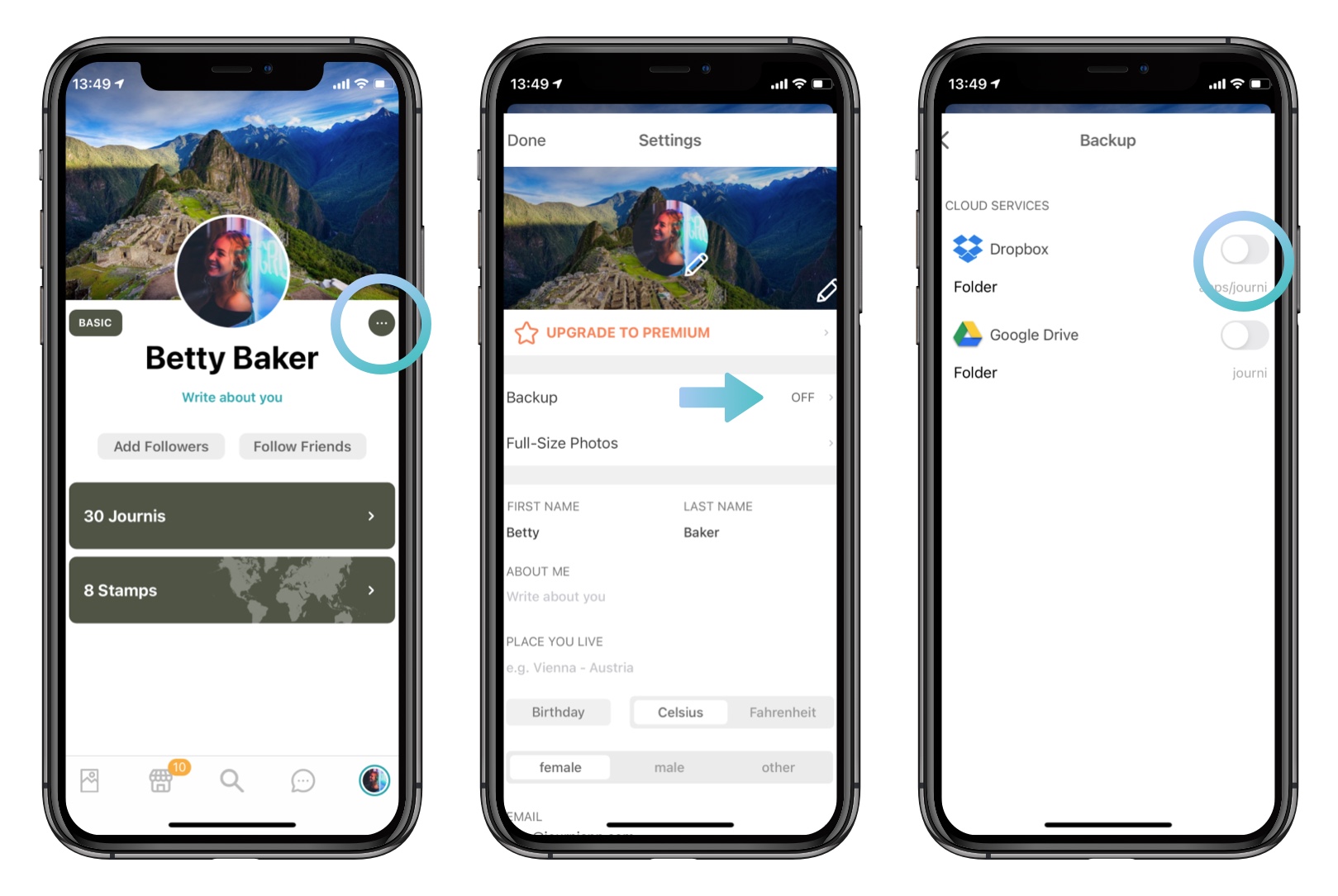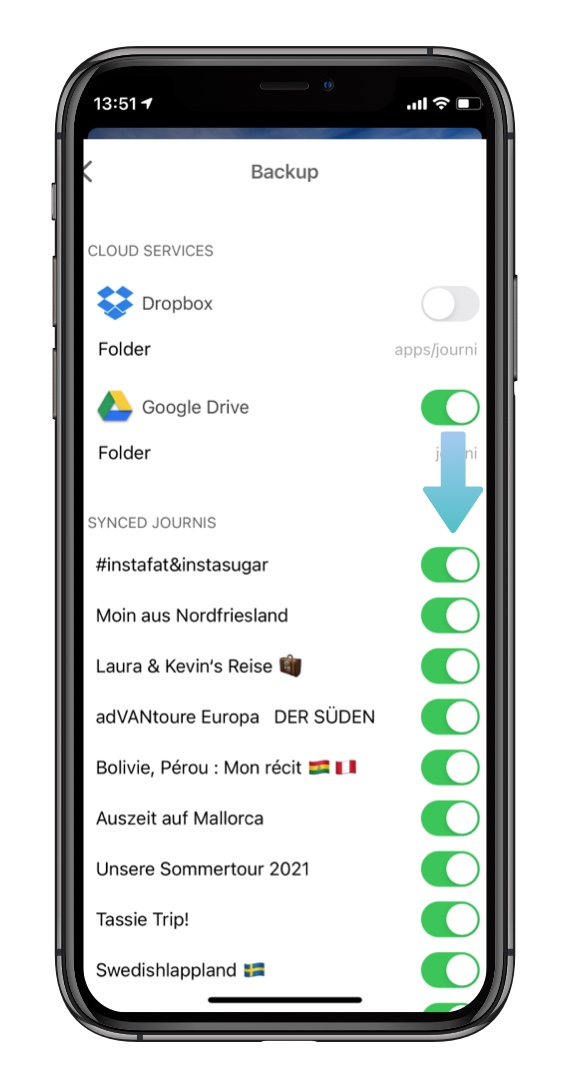 The Backup only works for Journi Premium Members!
On Default Dropbox & Drive are disabled, once you enable it, you can log into your Dropbox/Drive account, allow Journi, and then all your Journis will be automatically synced.
⬅️ ⬅️ ⬅️ This is how your synced Journis will appear on the screen. You can then enable/ disable whichever ones you want to backup. The same folders will then be in your Dropbox/Drive account, with single photo files and one combined text file per Journi.
I can't see any files in my Dropbox/Drive?
1. Please make sure you granted Journi access
2. Please check if your Dropbox/Drive has enough space left
3. Please check if you have a good internet connection
4. Please wait up to 30min for the first results
Please be aware that synchronization is depending on a good internet connection. It may take up to 30min or longer until the first results are visible in your Dropbox/Drive.